USS Growler SS-215 Launching Bottle
The photos below are courtesy of T.R. Lamb, husband of of Louise L. Ghormley, the granddaughter of Vice Admiral Robert L. Ghormley. The bottle that is inside the silver outer case is a replacement for the original launching bottle (dent's from the originally launching activity are visible in the lower right corner of the second photo when enlarged to full size).  The Mahogany box with its label was presented to Mrs. Robert L. Ghormley after the Christening.  It has been in the family ever since.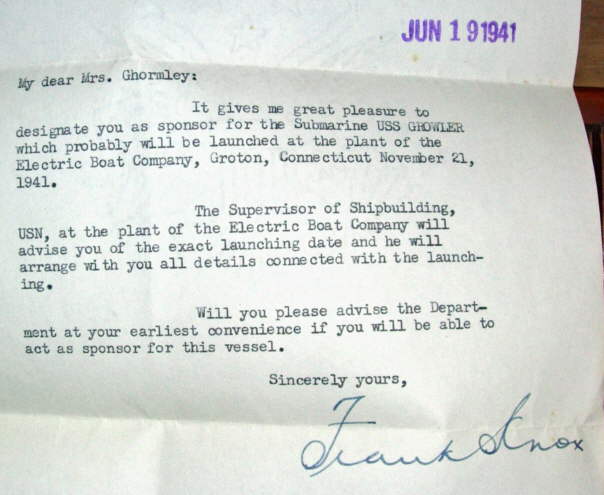 Sponsorship Letter (Click photo for larger view)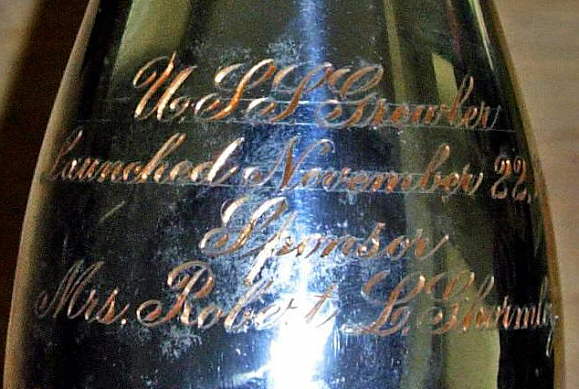 Launching Bottle and Sleeve (Click photo for larger view)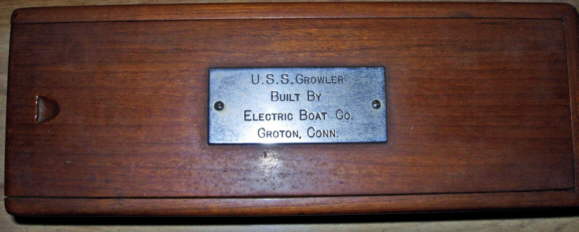 Commemorative Box (Click photo for larger view)

Special thanks to Gene Mazza for providing these photos via the Ghormley family.

Other USS Growler-related links on SubmarineSailor.Com